AxonJay 1A
€9,500
total amount raised
Eligible for a tax reduction
DISCLAIMER
Every investment decision must be based on an examination of an exhaustive set of information provided by the entrepreneur on his online profile. Spreds only proceeds to a limited verification of this information and does not control the investment opportunity within this company. Spreds did not verify the extent to which the business plan is deemed realistic and does not intervene with the final Information Note, including the retained maximum valuation. Spreds will align itself with the financial terms negotiated with the co-investor(s).
Unlocking the potential of AI for any business in the world!
AxonJay is a multi-award-winning AI tech company that developed a trailblazing & unique Self-Machine-Learning Platform™, which reveals & predicts companies' true behaviour in real-time.
They have invented a unique way to reduce electricity consumption (Green AI) and have a solution for daily fast changing data and work in real time for every business person.
Welcome to the Self-Machine-Learning Platform™!

Despite the current widespread popularity of AI and its significant market presence, the focus remains primarily on NLP (Natural Language Processing) and LMM (Large Language Modelling). Other crucial and more impactful aspects of AI, such as reinforcement learning, neural networks, path-finding algorithms, and swarm & collective intelligence, are only undertaken on a project basis and can be exceedingly complex to implement on a business scale. They are always impacted by permanent 'every minute' data changes and model changes.
These endeavours typically need the involvement of
expensive
consulting companies and highly specialised AI firms, leading to the creation of black-box solutions that fail to fully comprehend the unique needs of their customers. One of the biggest disadvantages of traditional/bespoke AI solutions are their
static nature
, unable to accommodate the continuously evolving nature of data and its sources (and therefore the business).
To address this challenge, they have introduced an
innovative
and pioneering solution known as the Self-Machine-Learning Platform™, designed to counteract the challenges posed by "data drift" and its subsequent "model drift".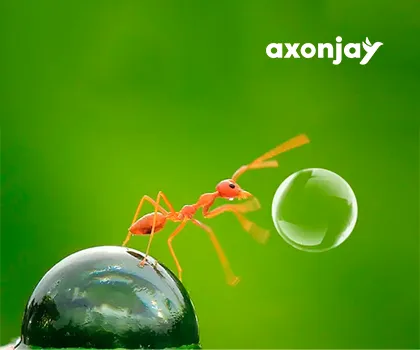 AxonJay's mission
AxonJay's mission is to
democratize AI
by making it accessible to all companies in the world, small or big. Their Self-Machine-Learning Platform™ is the solution to costly & scarce data scientists and AI consultants.
On the Self-Machine-Learning Platform™,
dynamic AI products
are designed to counteract the challenges posed by "data drift" and its subsequent "model drift" plus
replace the data scientists
in a smart way.
This is achieved through the implementation of reinforcement learning, neural networks, ... which leverages
real-time feedback
on the performance of the
Self-Machine-Learning Platform™
to counter data drift and model drift with agile AI models and algorithms.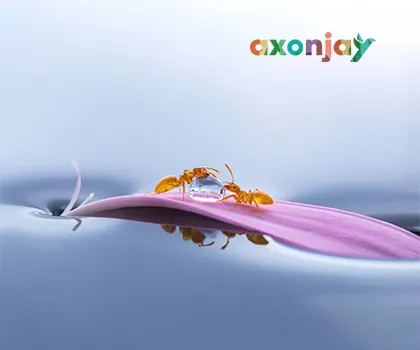 Why is the AI so accurate?
The secret ingredient is what they call 'Self-Machine-Learning.'

The unique Self-ML Platform™ automates many of the complicated and time-consuming tasks required to build machine-learning models. It's faster, cheaper, more flexible and more accurate than traditional machine learning.


The Self-Machine-Learning Platform™ uses continuous feedback loops to constantly evolve and ensure more precise insights. They combine facts from your own databases with publicly available data so you don't need an army of data scientists.

The Self-ML Platform™ does it all, in real-time and personalized to suit your needs, whatever business you're in.
The core science underlying the Self-Machine-Learning Platform™ lies in their
unique behavioural prediction engine
that uses a combination of signals derived from the digital ecosystem of companies in real time.
By employing reinforcement learning, neural networks, ... tailored to user feedback, their family of AI algorithms is able to
predict a company's true behaviour and this in real-time
. The signals are sourced from millions of data points to provide the most relevant and up-to-date results in real-time.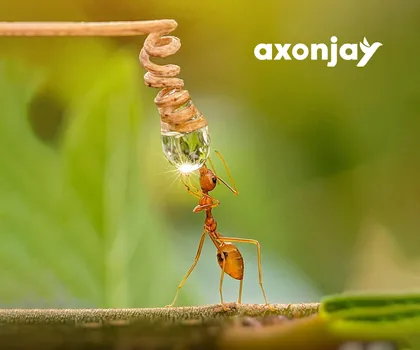 Sustainability & Green AI
Additionally, the company prides itself on being greener and more sustainable than any player in the AI tech industry, thanks to their exclusive Data Peeling™ technique.

Unlike data pooling (traditional static and outdated data lakes), their approach is taking only specific, relevant data sources into account that are directly impacting the cocktail of signals. It's those signals that are predicting the true behaviour of companies.

This enables AxonJay to operate globally in real time!

Furthermore, they always ensure that the cocktail of signals used for predicting true company behaviour is presented to our users, fostering transparency and showing why the machine is making the predictions.

As a customer and market specialist, you can influence the family of algorithms directly with a simple feedback loop. This is the ultimate gray box solution so that you, the market specialist understand how the Self-Machine-Learning Platform™ operates.
AxonJay's products
Today, 4 AI products are running on the Self-Machine-Learning Platform™:


They call it modern AI!
We live in a world where data is changing faster and faster. Therefore, models need to be dynamic.

The solution for this data drift & model drift is using our Self-Machine-Learning Platform™ to create your automated AI powered solution.
AI consultancy is crucial because it aids your business efficiently & effectively and determines which AI based solution is right for your business.

They implement automated AI into your processes and teams to disrupt positively your way of working and implement new AI based business streams.
They drive knowledge transfer through AI training, our feedback loop approach.

Using existing building blocks and creating new building blocks to determine your cocktail of signals, is key to implement dynamic AI solutions fitting your business.
This can be made tangible faster than any other AI consultancy company by using the Self-Machine-Learning Platform™.
The AI-HR Assistant for the HR & Recruitment sector:
Predicting which companies will be hiring or firing, which roles will be hot in your market, and automate your lead search and beat the market. It is an AI product with easy global scalability potential.
The AI-Private Fund assistant for the Financial sector:
Predicting which alternative funds (private funds) will open or close in the future.
Monitor private funds, hedge funds,... fund managers, M&As, and more.
It's trusted and accurate global information in real-time for better investment decisions and with the very powerful prediction module, you will always be ahead of the game.
It is a product with global coverage.
The AI-Sustainability assistant for the Sustainability sector:
The company has developed a unique offering based on the AI-HR assistant, which allows them to predict which environmentally conscious companies may undergo layoffs.
By proactively partnering with circular economy organisations, we ensure that IT devices from these companies are efficiently recuperated for new purposes (circular economy).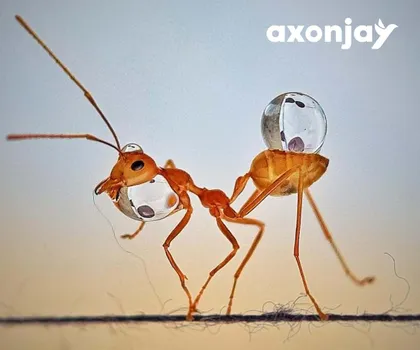 Awards
What's next?
In addition, AxonJay has ambitious plans to expand globally and enter other sectors in the near future. Enhancing their global sales & marketing efforts, they are seeking funding to enter both our existing and new markets.

The funds will primarily be allocated towards enhancing their GoToMarket efforts (60%), scaling their data and technology development (35%), and strengthening their operations (5%).

Their ultimate goal is to achieve rapid global scaling and reach a turnover of €12m by 2026.
To safeguard their business continuity, they have already successfully trademarked the company name, AxonJay, as well as their unique Data Peeling™ mechanism and the Self-Machine-Learning Platform™.
TAX SHELTER 25%
Investments in this company benefit from a 25% personal income tax reduction.
Read more…
A remaining amount of €740,500 is available for the Tax Shelter benefit.
Fact sheet
| | |
| --- | --- |
| Advised by a professional start-up advisor | |
| Valuation is set by the co-investor or incubator | |
| Co-investor or incubator will be members or observers to the board | |
| At the closing, an incubator, accelerator, or studio will have shares | |
| At the closing, the entrepreneurs have contributed a minimum of €15,000 in cash in exchange for shares | |
| Raised €10,000 during a private phase | |
| At the closing, a professional co-investor will have invested at least €25,000 | |
| Prior fundraising in equity or convertible loan with 10 or more investors | |
| Seasoned entrepreneurs | |
| Minimum 2 active entrepreneurs | |
| Valuation set by an organisation specialized in valuations of comparable size | |
| Valuation is less than €1 million or 10x last year's turnover | |
Raise summary
| | |
| --- | --- |
| Crowd investments | €9,500 |
| Committed by others | €0 |
| Amount raised | €9,500 |
| | |
| --- | --- |
| Minimum round | €25,000 |
| Maximum round | €1,000,000 |
| Shares in the company (total round) | 4.762% |
| Pre-money valuation | €20,000,000 |
| Post-money valuation min. | €20,025,000 |
| Post-money valuation max. | €21,000,000 |