A leader in the digital management of stakeholders
Founded in 2011, Spreds provides digital tools through a SaaS platform that handles the legal, administrative and financial actions and transactions related to the governance, fundraising and management of members, shareholders, investors, board members, etc.
What is Crowdfunding?
Crowdfunding is a collective investment in a business or product. There are four types of crowdfunding:
Equity crowdfunding

Startups and Scaleups in need of equity and in exchange offer investors a stake in the company.

Loan crowdfunding

Projects in need of a loan (Green bonds, social bonds, SMEs, real estate projects, etc) repay their lenders over a period of time.

Donation crowdfunding

Charities collect non-repayable donations for a good cause.

Reward crowdfunding

Campaigns that are looking for funding and in return offer a non-monetary reward to contributors.
Spreds.com is an investment platform that focuses on equity and loan crowdfunding for campaigns that are planning to raise between €50,000 and €1,000,000 thanks to various types of investors (BAs, VCs, Family Offices, Funds, etc). Spreds' complimentary investors management and governance tools can be found on spreds.pro.
Interested in investing, but not sure where to begin? Learn how you can invest in startups.
What is Spreds.com?
Our platform offers everyone, regardless of the size of their assets, an easy way to invest in businesses that improve our world. We strive to help them mitigate their investment risks through transparency, education and diversification.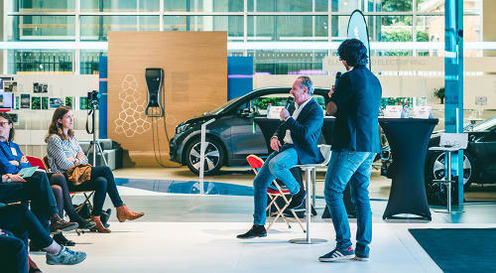 What does the investment platform offer?
We have developed the first fully regulated platform that combines an online digital investment portfolio and an accredited, tax transparent and compartmentalised legal structure that connects innovative entrepreneurs with passionate investors.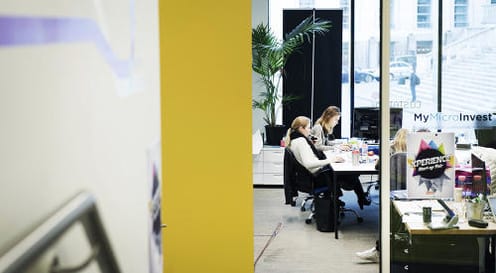 Why do we do it?
Investment opportunities for everyone. Here at Spreds, we believe in the power of the crowd investing with co-investors. The crowd helps validate the business concept and consumer interest, while experienced investors help to examine the valuation of the company and the potential returns. Let's transform the economy of tomorrow, today, together.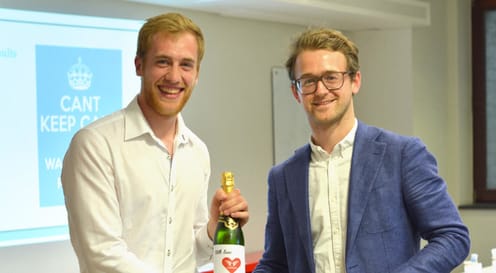 How does it work?
Experience and analysis
Businesses seek funding

Entrepreneurs apply on our platform. The eligible companies will be selected based on a set of objective criteria in order for us to offer attractive and interesting investment opportunities.

Unique Opportunities

Selected businesses are presented to our community of crowd investors, co-investors and business angels.

Invest

Invest online, through our simple process. We help you take a decision by providing detailed and transparent company data, risk analysis, and legal information.

Time is up! Results!

Success! The company raises the minimum funding amount. We legally formalise the investment at the notary. If the target is not reached, the campaign is refunded and all investments are refunded.
Key facts about Spreds
Empowering entrepreneurs and celebrating their success with investors
268 businesses funded
We attract and vet entrepreneurs with innovative business ideas. Since 2011 we have closed 268 successful campaigns.
A community of 45,790 members
Our investors take part in exciting opportunities, with a trusted, industry-leading platform with 45,790 members.
Anyone can invest
We make investing accessible to all by allowing individuals to invest from €100. That has added up to more than €50,000,000 invested on our platform.
Co-invest with professionals
Through our co-investment principle, get to invest alongside co-investors in each opportunity.
A secure legal structure
Spreds Finance is a dedicated subsidiary that pools all the investments into one separate legal entity, making it easy for the crowd to invest. Spreds Finance signs agreements at the notary on behalf of the crowd, saving you time and energy.
Regulated European campaigns
In April 2017, Spreds became the first crowdfunding platform to get approval from the Belgian Financial Services and Markets Authority.
The Spreds Story
Spreds was created in July 2011 under the name MyMicroInvest by four professionals motivated by idealist principles. Since then, the platform has experienced many changes, but the biggest change since its creation happened at the beginning of 2018. After a long and fruitful collaboration of more than 6 years, MyMicroInvest and the investment fund Inventures (created in parallel) decided to pursue their individual paths. Sharing until then the same legal entity, the same CEO and the same team, the companies reached a level of maturity that enabled them to evolve separately.
MyMicroInvest took advantage of this decision to change its name. By renaming the company Spreds, we chose to make our strategy clearer, simpler and more powerful than ever before. Spreds' mission is to finance entrepreneurial dreams, to feed the European job market and to motivate people to collectively support tomorrow's companies.
Get notified of new campaigns and Spreds news.